Our home garden will be open for the Everyday Living Garden & Art Tour on Saturday June 21st from 10am to 4pm. The tour will visit six Milwaukie area gardens and the $10 tickets will benefit the Sarah Hite Memorial Rose Garden at North Clackamas Park. This will be the first time we  open our home garden to the public. For the tour we originally intended to open only our front garden featuring a newly installed edible garden combined with some of our favorite slower growing and lower maintenance  shrubs. However, although we feel the back garden still needs some work, we decided to go ahead and open it up too! The back garden is really a testing ground for plants we use in our designs...we try out plants to see how they grow in the Portland area; if they thrive, we use them in our work, if they don't...well that is a opportunity to try something new!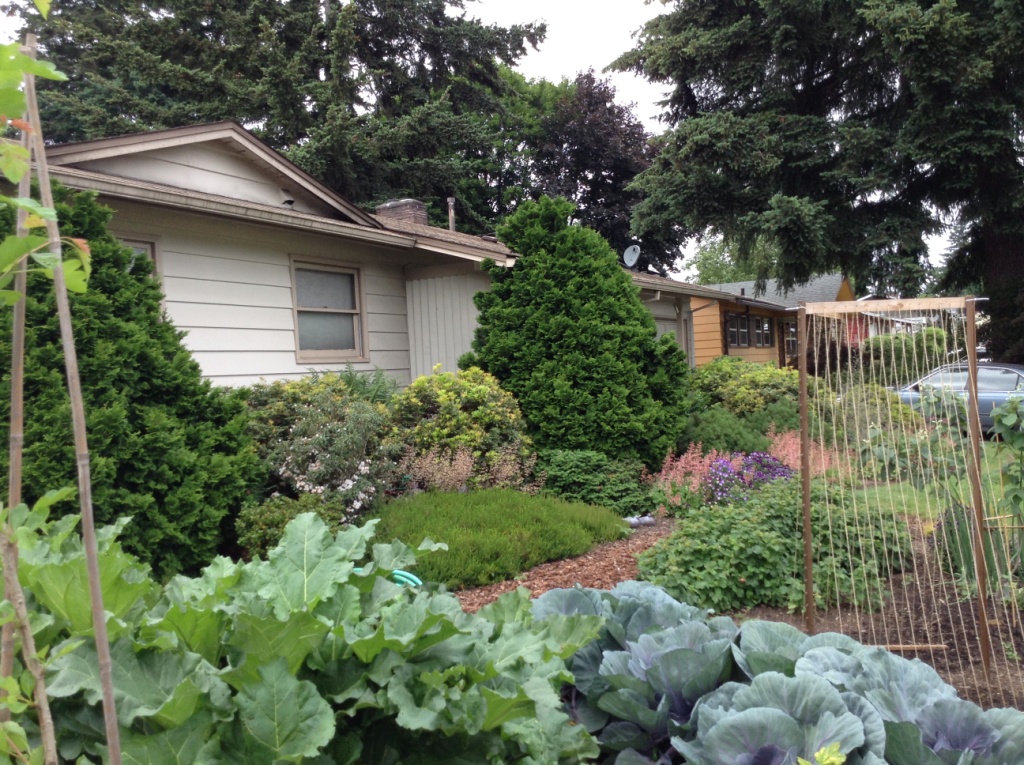 Other gardens on the tour include two private gardens, the Campbell Community Garden (Sarah's pet project), The Risley Landing Garden, and the gardens of Oatfield Estates - an independent and assisted living community focused on horticultural therapy with 7 acres of gardens with chickens, raised beds, fruits, and more).
Tickets are available at the Milwaukie Center Gift Shop weekdays 10am to 3pm or buy them on Saturday at the Garden Art Fair at the entrance to North Clackamas Park.